Privacy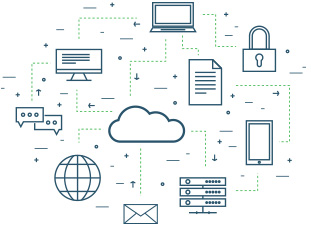 As a global company with customers in nearly every country around the world, protecting the personal data of our customers and their end-users is one of our top priorities. At LogMeIn, we are constantly reviewing our existing privacy, security, and operational processes and working to make them better to comply, and exceed, the requirements of current, applicable data protection standards. You can read more about our commitment to privacy below.
LogMeIn is EU-U.S. and Swiss Privacy Shield Certified
LogMeIn also demonstrates its commitment to maintaining appropriate privacy and security standards around the collection, use, transfer, and retention of personal data from the EU and Switzerland by participating in the EU-U.S. and Swiss Privacy Shield Frameworks. The EU-U.S. and Swiss Privacy Shield Frameworks have been approved by the European Commission as an adequate mechanism for the transfer of personal data from the European Union to the United States. For more details, visit https://www.logmeininc.com/legal/privacy-shield.
TRUSTe Verified Privacy
TrustArc, a third-party leader in compliance and data protection, has verified that LogMeIn Inc. and its U.S. affiliates' privacy and data governance practices for personal information comply with the principles set forth in the EU-U.S. and Swiss-U.S. Privacy Shield Frameworks.
GDPR, CCPA, and Beyond
The General Data Protection Regulation (GDPR) and California Consumer Privacy Act (CCPA) represent significant developments in the evolution of data privacy and highlight its growing importance for businesses and individuals alike. At LogMeIn, the privacy of our partners, customers, and users is a top priority and we will continue to embrace positive developments in the data privacy landscape as that evolution continues.
In addition to maintaining robust Terms of Service and a Privacy Policy designed to support and adapt to changing regulatory requirements and industry standard practices, LogMeIn is pleased to offer a comprehensive, global Data Processing Addendum (DPA), available in English and German, to meet the requirements of the GDPR, CCPA, and beyond.
Specifically, our DPA incorporates several GDPR-focused data privacy protections, including: (a) data processing details, sub-processor disclosures, etc. as required under Article 28; (b) EU Standard Contractual Clauses (also known as the EU Model Clauses) and an EU-U.S. and Swiss Privacy Shield certification to permit lawful transfer of 'personal data' under Chapter 5; and (c) inclusion of LogMeIn's technical and organizational measures.
Similar to GDPR, the CCPA is designed to give residents of California more control over their own data including, but not limited to, rights to access and delete personal information and the option to opt-out of their personal information being sold to third parties. We are dedicated to ensuring that our services continue to comply with the applicable provisions of the CCPA and that our privacy and security measures are meeting or exceeding industry standard practices. To account for CCPA coming into force, we have updated our global DPA to include: (a) revised definitions which are mapped to CCPA; (b) access and deletion rights; and (c) warranties that LogMeIn will not sell our users' 'personal information.'
As safeguarding the privacy of individuals' data continues to be recognized as a core element of many services, LogMeIn remains committed to maintaining a dynamic privacy posture to comply with and exceed the protections promulgated by government and regulatory bodies around the globe.
Privacy Disclosures
For the most current information about LogMeIn's commitment to protecting customer, user, and end-user data in accordance with current and ongoing legal and regulatory requirements please see our Privacy Policy, Sub-Processor Disclosures, as well as product-specific privacy and security disclosures (called the Security and Privacy Operational Controls or "SPOC") which can be found on our product resources page here.