Privacy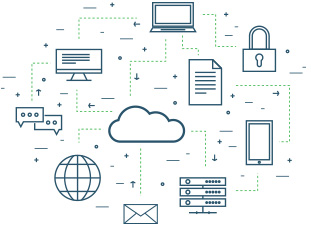 As a global company with customers in nearly every country around the world, protecting the personal data of our customers and their end-users is one of our top priorities. At LogMeIn, we are constantly reviewing our existing privacy, security, and operational processes and working to make them better to comply, and exceed, the requirements of current, applicable data protection standards. You can read more about our commitment to privacy below.
LogMeIn is EU-U.S. and Swiss Privacy Shield Certified
LogMeIn also demonstrates its commitment to maintaining appropriate privacy and security standards around the collection, use, transfer, and retention of personal data from the EU and Switzerland by participating in the EU-U.S. and Swiss Privacy Shield Frameworks. The EU-U.S. and Swiss Privacy Shield Frameworks have been approved by the European Commission as an adequate mechanism for the transfer of personal data from the European Union to the United States. For more details, visit https://www.logmeininc.com/legal/privacy-shield.
TRUSTe Verified Privacy
TrustArc, a third-party leader in compliance and data protection, has verified that LogMeIn Inc. and its U.S. affiliates' privacy and data governance practices for personal information comply with the principles set forth in the EU-U.S. and Swiss-U.S. Privacy Shield Frameworks.
GDPR and Beyond
While May 25, 2018, the "in-force" date of the General Data Protection Regulation (GDPR), was a significant event in data privacy history, the privacy of our customers, users, and end-users was and continues to be a top priority for LogMeIn. In addition to a robust Terms of Service and a Privacy Policy designed to take applicable regulatory requirements and industry standard practices into account, LogMeIn is pleased to offer a comprehensive, global Data Processing Addendum (DPA), available in English and German, to meet the requirements for GDPR and beyond. The DPA incorporates industry standard privacy and regulatory terms to meet comprehensive data privacy requirements for our global customers, including those required by GDPR: (a) under Article 28 (details of data processing, sub-processor disclosures, etc.); (b) to permit lawful transfer under Chapter 5 of the GDPR through execution of EU Standard Contractual Clauses (also known as the EU Model Clauses) and/or utilization of LogMeIn's EU-U.S. and Swiss Privacy Shield certification; and (c) LogMeIn's technical and organizational measures.
The privacy of LogMeIn's customers, users, and end-users is and continues to be a top priority. As safeguarding the privacy of individual's continues to become an increasingly important topic, LogMeIn remains committed to maintaining a dynamic privacy posture to comply with and exceed the protections promulgated by government and regulatory bodies around the globe.
Privacy Disclosures
For the most current information about LogMeIn's commitment to protecting customer, user, and end-user data in accordance with current and ongoing legal and regulatory requirements please see our Privacy Policy, Sub-Processor Disclosures, as well as product-specific privacy and security disclosures (called the Security and Privacy Operational Controls or "SPOC") which can be found on our product resources page here.