SAAS Partner Program
Part of the LogMeIn Partner Network
Explore our Partner Programs
The LogMeIn SAAS Partner Program brings together best-in-class organizations across industries, geographies and verticals with the market-leading products and services offered by our Communications & Collaboration, Identity & Access Management and Customer Engagement & Support businesses. Every day, customers benefit from the joint value proposition offered by LogMeIn and our partners.
LogMeIn SAAS Program and Jive Partner Program are now part of the LogMeIn Partner Network, learn more about the Jive Partner Program here
Marketplace | LogMeIn
This marketplace is where you'll find apps to make your workflow smoother and simpler and partners to provide services to implement and purchase our products.
Find the right partner for you now!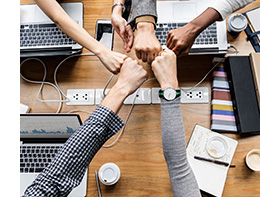 Are you interested in becoming a LogMeIn Partner?
Get Started